At Talamas, we are excited to bring our local community new and exciting workshops where like minded people can come together to learn, network and converse with experts in their fields. Our most recent event was in collaboration with SMPTE New England and ARRI. We had the honor of hosting the ARRI team, bringing our community a demo of their new large-format camera system; Alexa LF. The demo was hosted by Guenter Noesner, Arri's Senior Technical sales representative and it was a real treat to have him in the office.
In Guenter's presentation to various members of the Society of Motion Picture and Television Engineers as well as members of the Talamas team and community, he combed through the fine details of the Alexa LF including the unit's impressive sensor. Alexa has a sophisticated mix of features that Guenter was able to demo with a great knowledge of the equipment and industry. His presentation was also able to cover not only the Alexa LF but the 16 ARRI signature prime lenses that complement the unit. He demonstrated Alexa's unique depth of field, showing how impressive the ARRI gear really is.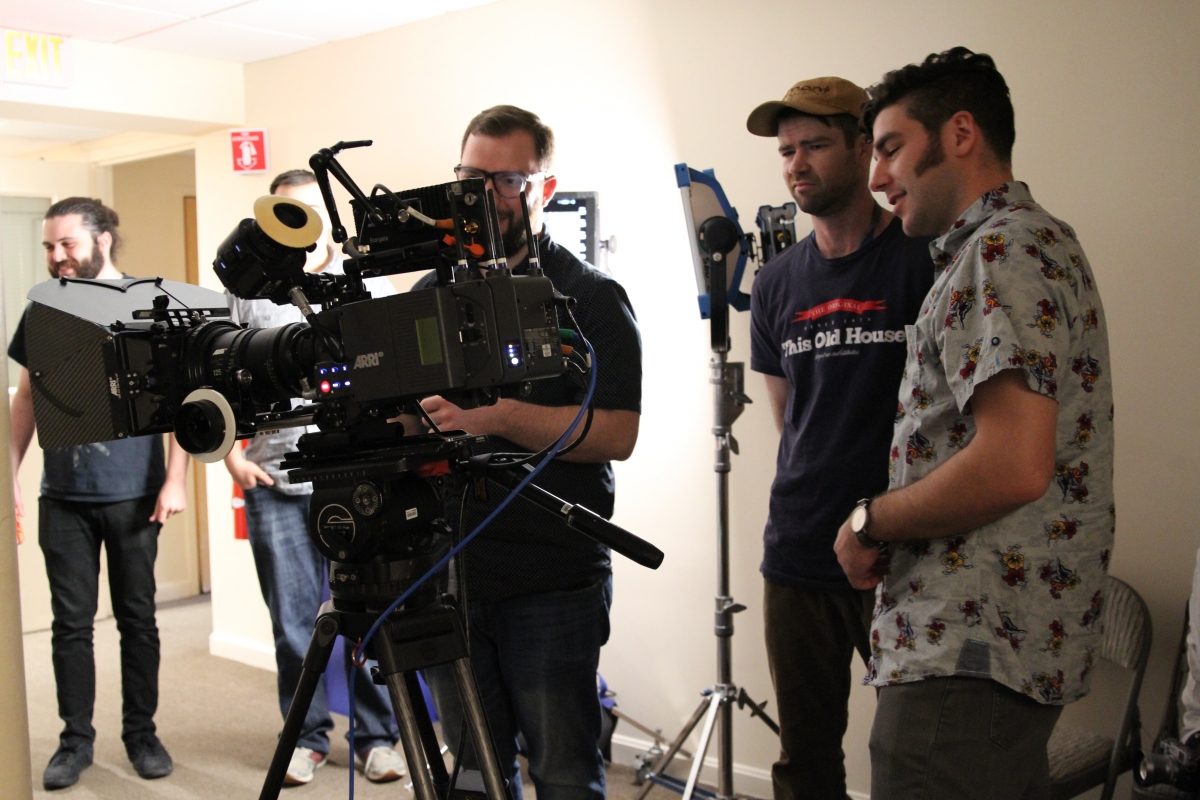 After going over all the outstanding details of Alexa LF and demonstrating how it works, he allowed everyone present to play around with the new device and test it out for themselves. A great deal of excited SMPTE members crowded around the camera to see what features would be the most beneficial for their filmmaking. Guenter also brought a simple set up of some C-stands with string lights for his demo and as different people took turns trying out Alexa LF, the basic set up turned into a beautiful golden background on the display screen. While members of SMPTE tried out Alexa LF, they also were free to network with peers around the Talamas event area, ask Guenter questions and eat some of the many treats provided for the demonstration.
Overall the SMPTE, ARRI event was a fun, food filled event complete with creative freedom, curiosity, learning and a buzzing excitement about the newest gear in film making. Did you miss the ARRI event? No worries, join us for our next event with Cooke to showcase the history of their lenses as well as introducing their new Panchro/I Classic Prime lenses.There are two sessions available for flexible schedules. We are excited to see you there!
RSVP for our Wednesday, August 8, Cooke Event HERE